Why not shop our latest formula? Click here!
Our Farewell Hair Dye Pomade is a 100% temporary & natural hair dye, that takes only one shampoo (or co-wash) to completely wash out of your hair. 
Think of regular hair dye but with zero damage, zero commitment and ZERO BLEACHING! - the way it should be!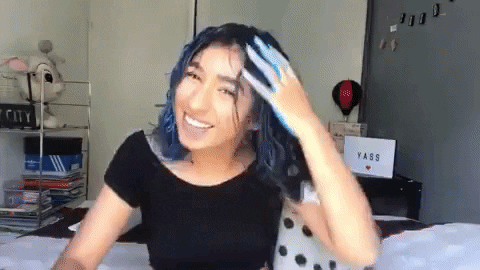 How to Apply:
To get the absolute best results, we recommend applying our hair pomade to hair that's dry or moisturised. Feel free to incorporate products you'd usually use with your hair; don't feel like you have to use our hair dye pomade in isolation!
After this, take a lump of our creamy pomade and distribute evenly through sectioned hair on whichever parts of your you'd like to dye.
Once this has been applied, feel free to heat dry (a low-medium heat is recommended) or air dry depending on your preferences (feel free to go through it with a brush at the end for straighter textures).
If you're after a more intense colour, we recommend mixing your pomade with ivory (or any lighter shade).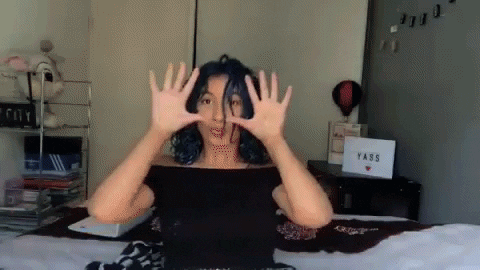 We've just released a brand new formula, so expect amazing results on all hair types!
Be sure to let us know what you think!
Recommended Usage Sizes: 
For short hair, one jar can can be used for 5+ applications.

For mid-length hair, one jar can be used for 3-4 applications. 

For long hair, at least 2 jars for 2-3 applications.
FAQ
Q: Is This a Hair Dye Wax?
A: No! It's a pomade! Unlike other brands, our temporary hair dye doesn't contain any wax whatsoever! What does this mean? Soft hair, soft results and no transfer. Say goodbye to stiffness, not being able to brush your hair and products that don't work on certain hair types! 
Q: Will It Be Difficult to Get Out My Hair?
A: No! All it takes is one wash with or without shampoo to rinse out completely.
Q: How Long Does It Last?
A: The colour will remain in your hair until it's washed out!
Q: Will It Show on Black Hair or Do I Have to Bleach?
A: All of our colours work on dark hair. There isn't any need to bleach!
Q: I Have Very Dark Hair, How Can I Get a Very Bright Hair Colour?
A: For best results we recommend selecting a strongly pigmented colour and mixing it with a lighter colour. This is instead of using a lightly pigmented pomade directly to your hair.
Q: Is It Okay For Me to Mix Two or More Colours Together?
A: Yes! We even recommend mixing colours to ensure you find the perfect tone for your hair!
Q: Does This Work on All Hair Types?
A: Absolutely! Our products work for all hair types. All the way from type 1A to 4C.
Q: Does This Work for 4C-Type Hair?
A: Yes, absolutely!
Q: Will This Make 4C-Type Hair Difficult to Comb?
A: Absolutely not! Our product soothes and smooths the hair making it easier to comb if anything!
Q: Will This Make Straight Hair Difficult to Brush?
A: Absolutely not! Our pomade is infused with hair mask properties that sooth and smooth your hair the longer you leave it in! A brush will glide through your hair and have it looking as natural as ever.
Q: Is This Heat Safe?
A: Yes! You can use straighteners and blow dryers with the product in your hair.
Q: Will It Come Off with Rain/Sweat?
A: No! It will only come off when you wash your hair. 
Q: Does It Rub or Transfer?
A: No!
Q: Will It Make My Hair Feel Waxy/Clumpy?
A: No, it will not. Our pomade soothes your hair and allows your brush to glide through it easily.
Q: Is It Like a Powder or Lotion?
A: It's more of a pomade texture!
Allergy Test:
Apply a small amount of the pomade to the back of your your wrist, wait 5 minutes to confirm if you are allergic to the formula.
**NEW FORMULA**
Ingredients:
Water, Ceteareth-25, Cetyl Alcohol, Monostearin, Cera
Microcristallina, Talc, Acrylates, Phenoxethanol, Iodopropynyl,
Butylcarbamate, Aroma